Links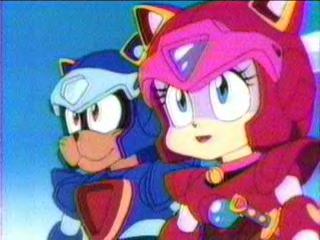 Thanks for coming, Polly. Good thing you were able to show up, because Wildcat's cold is bothering him again.

No problem. **looks around** So, THESE are the links that Wildcat chose for the links page?

**nods** Yes. He will have a few others up in the future. The music he chose, too, was from our old place; and, as is the standard pattern around here, now, clicking on the picture above here will provide access to it.

Alright. Here goes.


----- What better way to start off this list than with a site that's dedicated to me? SPCPolly's repertoire includes a selection of various anime music, KNT MP3s, and
(I should say)
some fairly good fanfiction. Got to love it. Also, we've just received word that she's updating the site again. Yeah!


---- Way to go, Princess! The site has plenty of things related to the Pizza Cats and the original "Kyatto Ninden Teyandee". Includes some great manga images, fan-art, a shrine to Vi, Vi WAV files, and numerous other things. This place is definitely worth a visit.


----- Darin Feir, the long-time Pizza Cats fan otherwise known as Expresso, has created a site that has bottled up his artwork pretty nicely, called
Shardonline
. There are a number of extremely good pics here, including most of his "old, old" SPC pics, his words. Sad to say, the site's currently inoperable at the moment.

Nethack.org
---- The official website of an old ASCII computer game, "Nethack", based on an old 1980s game, "Amulet of Yendor". It's basically a "Dungeons and Dragons" type game. Or, at least, I THINK so. "If it's made up of only ASCII coding, why should I play it", you ask? Two reasons. #1: It's almost impossible to win, although it's easy to figure out how to play. #2: It's never the same way twice! On top of that, it has dozens of levels! Check it out!

Just be sure to read the instructions, first. It has up to 50 levels from what I heard, although the goal isn't on that level.

Fanfiction.net
---- This place has more fanfiction than a Tandy 1000 has bytes. Need I say more?

**off-screen; coughs** Hey, I heard that.
John's Page
---- A schooltime friend linked his site to S.I.D. Headquarters, so why shouldn't Wildcat do the same? Contains some misc. information and links. I hope you guys have a great Internet connection.



**dodges out of the way** WHOA! You didn't say you had one of those things there!

You never asked.

That's it. I'm gone.

**Polly walks out the door**

**looks around for a moment** It's times like this that make me wish I could return to Orlando.